This page is dedicated to a couple of Jamie's special Awards and accomplishments.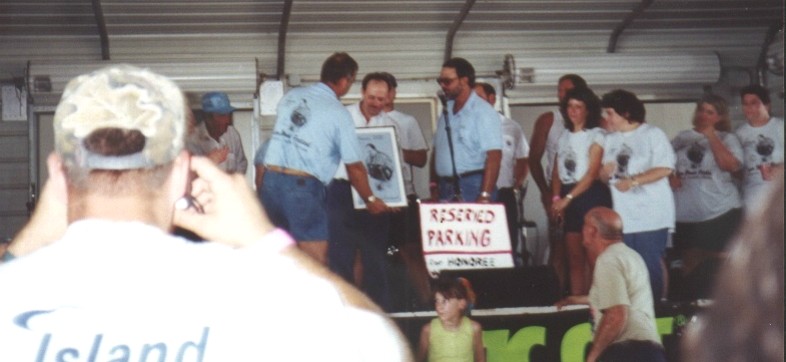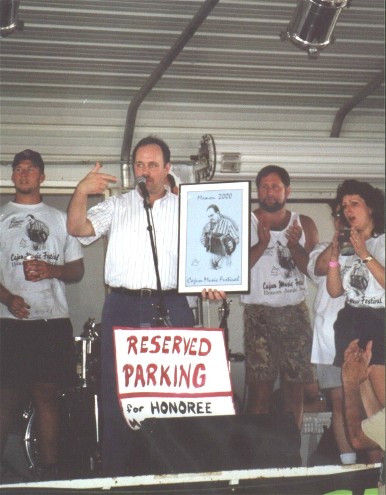 Every year the Mamou Cajun Music Festival honors an individual who has contributed to the Cajun Culture. In 2000, Jamie was honored at the Mamou Cajun Music Festival for his contributions to the preservation of the Cajun Culture. He is seen with some of his family members accepting this award. He also has a poster made in honor of him that is posted in many area businesses.  Pictured from the left is: Jamie's Nephew-Wade Berzas, Center-Jamie, Right Jamie's Brother-Stephen Berzas and Sister-Paula Berzas.

Cajun Music Wall of Fame in Fred's Lounge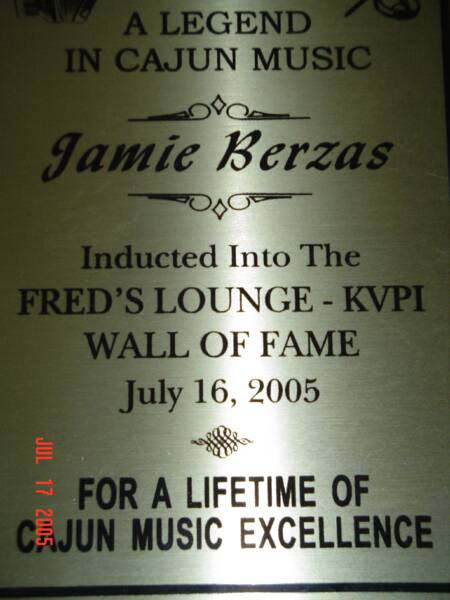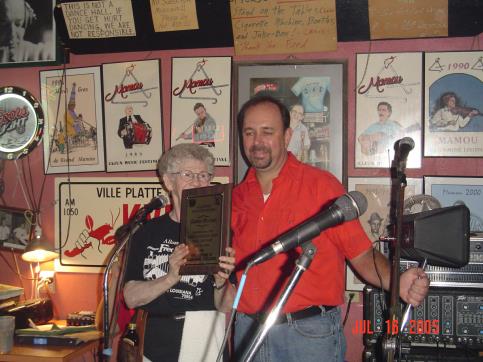 In 2005, Jamie was recoginized for his talent and contribution to promoting the Cajun Culture. He received his 2nd "Key to the City" which was given to him by Mayor Wilda Chamberlain.

In the pictures above, you will see the presentation to the Fred's Wall of Fame. This was given to him by "Taunte Sue" who is pictured with Jamie on the right. On the left is a picture of the actual induction.

Jamie is pictured above receiving his Poster from the Mamou Cajun Festival. To the left (in the blue hat) is Jamie's Father--Nathan Berzas, who proudly looks on as his son receives this award. The guys in the blue shirts in the center of the picture are from the Mamou Cajun Music Cajun Festival. And to the right are 6 of his Brothers and Sisters who have supported him throughtout his career.

JAMIE BERZAS' Personal Page